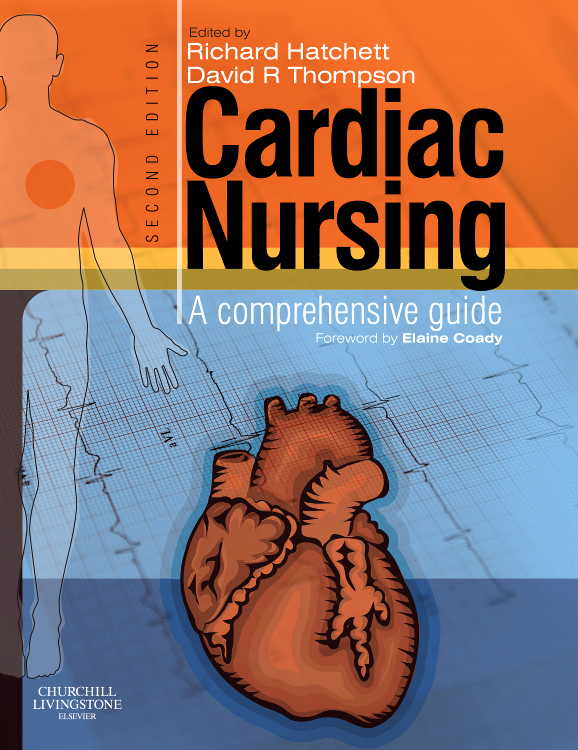 Cardiac Nursing,
Edition 2
A Comprehensive Guide
By Richard Hatchett, RN, PhD, MSc, BA(Hons) and David R. Thompson, BSc MA PhD MBA RN FRCN FAAN FESC
Publication Date:
28 Dec 2007
This title is not available in digital format
Request print copy
Once approved, please allow 10-14 days for delivery.
Description
This title is directed primarily towards health care professionals outside of the United States. It is a comprehensive reference text which covers all areas of cardiac care that nurses need to know about. As well as the clinical conditions and syndromes, it covers health promotion and rehabilitation. Nursing care in relation to a variety of specific conditions is discussed together with current changes and management in cardiac care provision. Contributions come from clinical experts across the sub-specialties, and the book is richly illustrated including a colour plate section.
New Features
Content completely revised and updated including the latest evidence base and clinical guidelines.
Three new chapters on: hypertension, physiological assessment and palliative care.
Additional material on Evolve including heart sounds for clinical assessment and useful web links.
About the author
By Richard Hatchett, RN, PhD, MSc, BA(Hons), Deputy Head of School, The School of Cancer Nursing and Rehabilitation, The Royal Marsden NHS Foundation Trust, London and David R. Thompson, BSc MA PhD MBA RN FRCN FAAN FESC, Professor of Cardiovascular Nursing, Australian Catholic University, Melbourne, Australia
Book details
1-4160-5060-4, 978-1-4160-5060-5, Rauen & Peterson: Cardiac Surgery, An Issue of Critical Care Nursing Clinics, Feb-2007