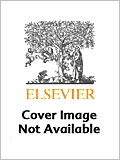 Case Studies in Immunology,
Edition 3
Companion to Immunology, 5th Edition
By Jonathan Brostoff, MA, DM, DSc(Med), FRCP, FRCPath, Alexander Gray, BSc, MB, BS, David Male, MA, PhD and Ivan Roitt, DSc HonFRCP FRCPath FRS
Publication Date:
04 Nov 1997
This title is not available in digital format
Request print copy
Once approved, please allow 10-14 days for delivery.
Description
Immunology is a crucial and complex subject, therefore the new edition of this unique text enables medical students to learn and understand immunological problems. The text manages to situate the concepts learnt by the student within a concrete practical setting, i.e. the clinical environment. The book can be used as a stand alone or in close conjunction with the parent text as the series of case studies are linked and cross referenced to the appropriate sections. Cases are set out in an easy to read fashion with a full description of the case followed by a series of questions based on the text. By relating what students are learning in their lectures to practical situations the book helps students come to grips with the subject and gives them an insight into how quickly and well they are learning.
Key Features
Designed for problem-based learning approach to teaching medicine Eleven tables in appendices provide an invaluable aid to clinical immunologists Case studies emphasize and reinforce the link between clinical immunology and the science of immunology Companion to Immunology Fifth Edition
About the author
By Jonathan Brostoff, MA, DM, DSc(Med), FRCP, FRCPath, Professor Emeritus of Allergy and Environmental Health, King's College London, London, UK; Alexander Gray, BSc, MB, BS, Department of Immunology, University College London Medical School, London, UK; David Male, MA, PhD, Professor of Biology and Ivan Roitt, DSc HonFRCP FRCPath FRS, Hon Director, Middlesex Centre for Investigative & Diagnostic Oncology, School of Health & Social Sciences, Middlesex University, London, UK