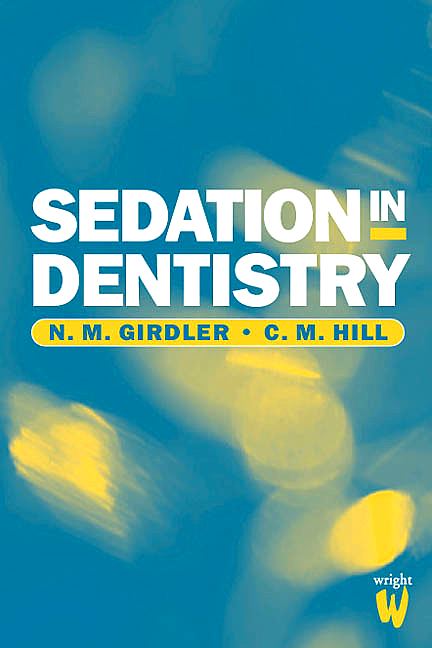 Sedation in Dentistry
Edition 1
Editors:
By N. M. Girdler, PhD, BDS, BSc, FDSRCS, FFDRCS and C. M. Hill, FDSRCS(Ed), LSRCS(Eng), BDS, MSc
Publication Date :
Aug 21, 1998
Description
About the Editor
Table of Contents
Book Reviews
Description
Conscious sedation is a safer and more cost-effective alternative to general anaesthesia in general dental practice and a major DoH report, as well as the General Dental Council regulations, have emphasised the importance of dental sedation. There are financial incentives for dental practitioners to undertake sedation and postgraduate education on the subject is being encouraged on a national basis. The undergraduate curriculum has also been restructured in the light of the Poswillo Report and students are now taught sedation techniques as part of their senior training.

There is a substantial need for this concise, practical book on sedation, catering as it does for the expanding undergraduate and practitioner uptake. At present no text on the market is exclusively dedicated to practical sedation for dental practitioners. The General Dental Council indicates that conscious sedation should form a greater part of the undergraduate curriculum as well as encouraging postgraduate study in the subject. This book is therefore in line with national recommendations and should be an essential purchase for every dental undergraduate and practitioner.
About the Editor
By N. M. Girdler, PhD, BDS, BSc, FDSRCS, FFDRCS, Consultant and Senior Lecturer, Dental Hospital, Newcastle-upon-Tyne; and C. M. Hill, FDSRCS(Ed), LSRCS(Eng), BDS, MSc, Department of Oral and Maxillofacial Surgery, Dental Hospital, Cardiff, UK
Table of Contents
Contents; Foreword (Professor Poswillo) ; Acknowledgements; Preface; Spectrum of patient management; Applied anatomy and physiology; Patient selection and assessment; Pharmacology; Inhalational sedation; Intravenous sedation; Oral sedation and premedication; Complications and emergencies; Medico-legal and ethical considerations; Appendices; Index.
Book Reviews
"This book is described on its back cover as a highly topical new book , a description with which it is difficult to argue having read the text.

The present interest in conscious sedation stems to a great extent from the 1990 Poswillo Report and Professor David Poswillo provides the foreword to this book, in which he describes the text as, updating the Poswillo Report . This update comes at a particularly appropriate time in light of the General Dental Council s recent guidelines in relation to General Anaesthesia and its intention to look at sedation in some detail in the near future.

The authors, from Newcastle and Cardiff, deal with all the expected areas succinctly in appropriately referenced chapters.

The first chapter deals in general terms with treating anxious patients, including sections on behaviour management, hypnosis and the history of sedation. Chapters on basic physiology, pharmacology and patient assessment are followed by sections covering the three main sedation modalities available; inhalational, intravenous and oral. The final chapters deal with complications and medicolegal aspects of sedation.

Contained within each appropriate chapter are copies of the author s forms and leaflets, including pre and post op instructions, monitoring forms and consent form.

These may help the practitioner in designing their own versions. Cannulation, often the area of most concern to new sedationists, is dealt with in some detail and, although no replacement for practical experience, provides a good introduction to the subject.

This is a well written, practical, easy to read introduction to a topic which is inevitably going to gain greater prominence in the next few years. For most undergraduate courses the detail here would be more than adequate and for those already practising conscious sedation, this provides an excellent update." Jason Leitch, Glasgow Dental School, Dental Update, May 1999